MRI COMPATIBLE CCTV VIDEO SYSTEM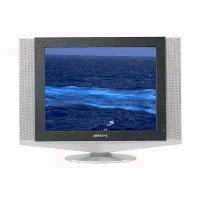 A fully MR compatible CCTV System developed in the UK to monitor patients at the rear of most scanners where the operator cannot normally see. The system uses fibre optic cabling to bring the video signal out of the magnet room to the operators station where it is converted and fed to a 15 inch colour LCD monitor.
Recent developments with 3T scanners has lead us to produce an up-rated version of the camera enclosure for those environments.
The use of fibre optics for the video, an emc shielded camera enclosure and a shielded and filtered power supply system ensures an artefact free cctv solution.

The system is supplied complete with a pre-wired pen panel filter kit for the DC power supply and a comprehensive set of installation notes. All that is required is a 19mm hole to accommodate the pen panel filter for which the tools are supplied in the kit.
The system is available in PAL or NTSC variants and with universal power supplies will operate in 110/230v environments.

Contact Phil Seaford via the email button for further information.
14 Nevis Close, Leighton Buzzard, LU7 2XD, United Kingdom
Tel: (0)1525 384419 FAX: (0)1525 383898
Magstripe Ltd